Newcross Health Case study
UX / SEO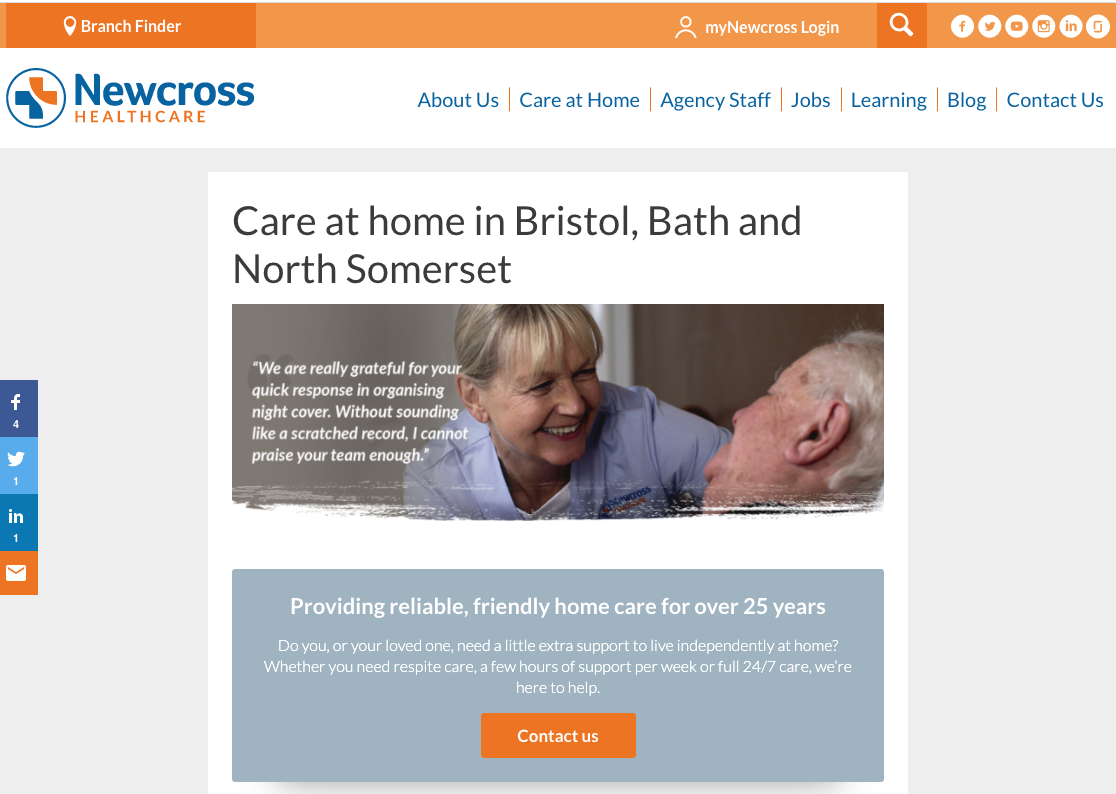 Newcross Healthcare is a leading provider of highly trained staff, clinical expertise and administrative support to the UK Healthcare community. At its core, the company aims to provide the best possible quality of care for sick and vulnerable people. Since 1996, Newcross Healthcare has grown to employ over 7,000 staff across 63 nationwide branches.
Newcross Healthcare is driven by technology. They use an innovative App called 'Healthforce Go', which allows staff to record availability and automatically allocates work in the local area. Newcross are also championing financial wellbeing through a new 'Flexi-Pay' scheme, which enables staff to quickly draw down wages.
Newcross Healthcare's website is a tool for driving new candidates, used predominantly by a high-turnover shift-based cohort. As a result, over 70% of Newcross Healthcare's traffic comes from mobile devices, yet the site wasn't optimised for a 'mobile first' audience. UX issues were combined with a need to improve SEO performance to attract new candidates and encourage applications. Partner clients needed to find information about Newcross's services and specialisms, so the website also needed to be tailored to this audience.
Newcross initially asked Lamp to troubleshoot website issues; specifically maintenance and ongoing development. The client team responsible for the site's performance were Bristol-based, so it was important to find a trustworthy IT partner locally.
A key priority for Lamp was to improve the performance of the busiest part of the site - the jobs pages. These pages were redesigned to make them more effective on mobile. We also consulted and made a number of changes throughout the Newcross Healthcare careers site. The jobs section of the site was also modified for local searches, providing a better experience for people looking in their local area. This approach also improved local SEO and tied with Google My Business pages.
As a result of our work, the Newcross Healthcare website has been enhanced. SEO changes have led to greater traffic. An improved jobs functionality has created an effective funnel leading candidates through to application. Following the client's 'mobile first' principle, we made changes that will improve mobile UX. Together, these modifications will help our client to both attract and encourage more applicants to grow their business.
Working with Lamp was great. They're a very professional team, and they communicate in a way that's easy to understand even if you don't get technical IT. Lamp were very good at understanding the commercial needs we had, so we were always very aligned in the work we did.