HiddenCity Case study
Startup / Real World Adventure Games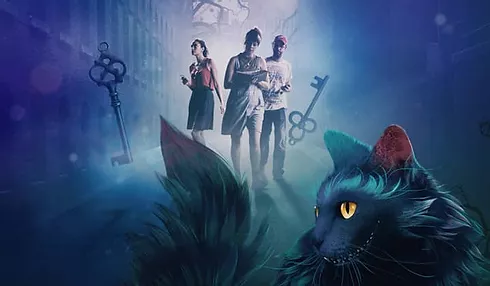 Client: HiddenCity
What we did: Full system design and implementation
Site link: inthehiddencity.com
HiddenCity turns the stories people love into real-world adventure games. Players are guided by their phones with the virtual choices and actions they make driving the story they experience in the real world. The most popular game, 'The Hunt for the Cheshire Cat' is based in London.
The adventures take users into art galleries, bars, museums and across memorable views on rooftop terraces. HiddenCity now has over 28,000 customers and continues to grow.
As HiddenCity has a mission-critical system, technical problems have an immediate impact on the user. This caused a problem when HiddenCity faced a need to restructure the game technology quickly. We identified three clear challenges they faced:
HiddenCity needed their non-technical staff to be able to make changes to the game, with version control. Yet no software in the market allowed for a user-friendly CMS.
HiddenCity also needed a 'choose your own adventure' functionality, enabling users to select a unique event solution. With the complexity of multiple characters who interact with players, building an engine for that would prove difficult.
There wasn't a one-click release process for user test scripts.
Lamp worked with HiddenCity to help overcome the challenges they faced. Our experience working with evolving technology platforms made us the perfect partner to help HiddenCity find a way through the issues they faced.
Lamp built a bespoke solution that allowed non-technical users to input into player communication at every level. The solution has version control, with a simple interface that allows for ease-of-use. This allows the non-technical HiddenCity team to be able to revert any changes as necessary. This functionality also enables seamless changes while players are playing. This means the internal team can release fixes without causing player flow to be broken.
Lamp also built a set of logical methods for handling different player messages. The story would shift according to player decisions. This created a new personalised experience with different real world outcomes, all monitored and managed by technology. Finally, we implemented automated test scripts.
HiddenCity were delighted with the solutions we delivered and have enjoyed a stable, reliable platform. We're proud to still be working with them.
Working with Lamp has been wonderful. They're knowledgeable, reliable and incredibly proactive. The impact of the development work has been that the business has become leading player in the industry, and the high barrier to entry for our competitors is largely due to the technology.